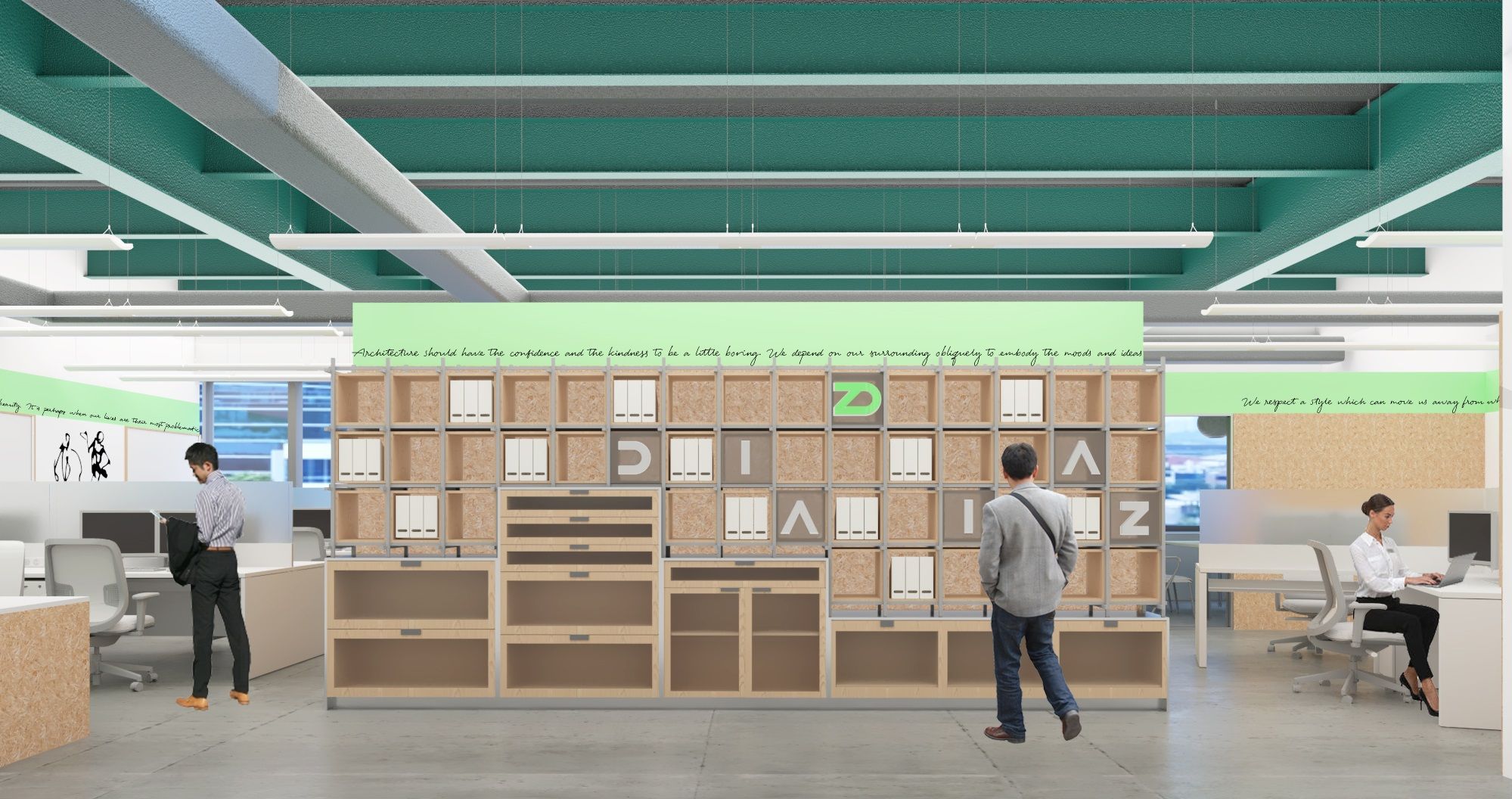 Like most of our clients, at DIAZ DIAZ we questioned ourselves multiple times as to when and how to return to our office. We all want the return to be safe and the uncertainty generated by the decision to return is natural. With the progress in the vaccination of the population and as we are certain of the safety in our work spaces, it is expected that the percentage of workers in the office will gradually increase.
The experience of the pandemic should prepare us so that our businesses are not impacted as was the case with COVID-19 in the event of other diseases and/or epidemics in the future. DIAZ DIAZ is currently in the process of moving and remodeling, so we share a little of what we have learned and put into practice:
Distancing
We know that having distance helps us prevent infections. Although in an office it is perhaps physically and economically difficult to maintain exactly 2.0 m of distance, we can create solutions that increase the separation without increasing office rent. Additionally, the distancing can be in a vertical direction, through platforms and level changes. In our case, instead of placing the kitchenette, printing area and meeting room on the perimeter of the office, we positioned it in the center as a dividing core between workstations, providing us with a natural distance. Additionally, this allows us to have more centralized spaces for everyone in the office.
Operation
If we want more efficient operations, we need to answer what activities we do in the office, what are the bottlenecks and how can we improve them. In many businesses like ours, customers do not visit the office, instead they are visited. Our offices are more like a workshop office. This allows us to replace the standard size of the meeting room with phone booths for 1 to 3 people from DIAZ DIAZ for digital meetings that require silence.
At DIAZ DIAZ we would like to improve innovation and collaboration of ideas. For this reason, we centralized shared spaces with boards and gave priority to the organization and integration of tools such as a library of materials and products that allows us to collaborate and innovate organically. What's more, this space became the main entrance, as a reminder and declaration of the work we want to do on a daily basis in the office.
Technology
In the first two months of the pandemic, we improved our technology tools so that everyone in the company can collaborate on the same project and files, directly from our central server, no matter where we are in the world. Additionally, even being in the office, sometimes we prefer to have virtual conferences between us to respect the distance that is difficult to maintain in a meeting room. This prompted us to give priority to private and acoustic spaces from the workplace. Lastly, we invested in audiovisual in the meeting rooms to give priority to virtual conferences.